Sehen, hören, fühlen wir die Welt – was brauchen wir jetzt?
Die Artists for Future solidarisieren sich mit den Fridays.
Künstler, Musiker, Kreative….  können hier eine entsprechende Stellungnahme zum Klima- und Umweltschutz mitunterzeichnen.
Wer außerdem mitmachen möchte, kann sich an die Regionalgruppen wenden.
Künstler in und um Heidelberg können sich hier eintragen
oder einfach hier im Kontaktformular.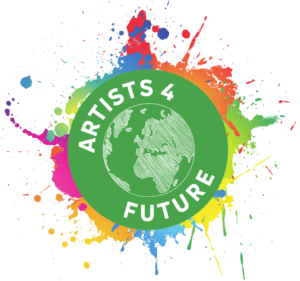 Es gibt außerdem ein weltweites Netzwerk.
Und eine internationale Musiker-Initiative: music declares emergency.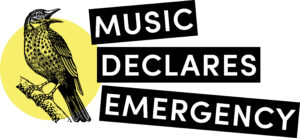 Der Klimawandel ist eine der größten Herausforderungen unserer Zeit und überwältigt uns mit starken Gefühlen. In den kreativen Künsten können wir unserem inneren Kind, unseren Emotionen auf die Spur kommen, um die Wahrheit nicht nur zu wissen, sondern auch zu spüren und um zu erfahren, was sein kann und was wir jetzt zu tun haben. Und das gibt Kraft und Hoffnung.
Aktuellste Informationen zum Klimawandel: –> hier klicken
Aktuelle Termine:
07.11.2020 Artistis for Future Heidelberg Aufführung, Christuskirche Heidelberg
Aktuelle Treffen sind hier zu erfragen.
Nicht von den Artists for Future, aber dringend zu empfehlen: Nationaltheater Mannheim "27 Jahre", Premiere 14.03.2020
siehe auch Termine der For Future Bewegungen u.a.
Vergangene Termine:
25.-29.11.: Klimastreikwoche
13.10.2019: Am Sonntag 13.10. Mahnwache für den Klimaschutz mit den FFF um 14 Uhr vor dem Rathaus Heidelberg und Menschenkette rund ums Rathaus. Jede/r ist herzlich willkommen!
26.09.2019: Benefizkonzert, Christuskirche Heidelberg, 20 Uhr.
–> siehe auch Fridays for Future Heidelberg auf Facebook, Twitter, Instagram oder Whatsapp.
>> back to home
—
See, hear, feel the world – what do we need now?
The Artists for Future solidarize with the Fridays.
Artists, musicians, creative people …. can sign a corresponding statement on climate and environmental protection here.
If you also want to join, you can contact the regional groups.
Artists in and around Heidelberg can register here
or simply here in the contact form.
There is also a worldwide network.
And an international musician initiative: music declares emergency.
Climate change is one of the biggest challenges of our time and overwhelms us with strong feelings. In the creative arts, we can track our inner child, our emotions, not only to know but also to feel the truth and to experience what can and is what we have to do now. And that gives strength and hope.
Upcoming events:
07.11.2020 Artistis for Future Heidelberg Aufführung, Christuskirche Heidelberg
Current meetings are available here.
see also current dates of the For Future movement
Past appointments:
25.-29.11.: Klimastreikwoche
13.10.2019: On Sunday 13.10. Mahnwache for the climate protection with the FFF at 14 o'clock in front of the city hall Heidelberg and human chain around the city hall. Everyone is welcome!
26.09.2019: Benefit concert, 2019, Christuskirche Heidelberg, 8 pm:
–> see also Fridays for Future Heidelberg on Facebook, Twitter, Instagram or Whatsapp.
Art of children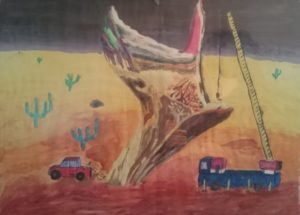 >> back to home