Hoch Ulla und der Klimawandel
Das war Stand 2007:
Seit 1850 (Beginn der Industrialisierung) beträgt der bisherige globale Temperaturanstieg 0,7°C mit regionalen Unterschieden (in Deutschland 1°C); seit 1850 sind die alpinen Gletscher um 50% ihres vorherigen Volumens geschrumpft. 2003 war der heißeste Sommer seit 1761; die Hitzewelle 2003 hat in Europa bis zu 35.000 Tote gefordert und hat Kosten in der Höhe von etwa 11 Mia. EUR verursacht. Der Winter 2006/7 war seit 1761 der wärmste Winter (Datenquellen: Institut für Meteorologie, FU Berlin; Institut für Geowissenschaften Univ. Frankfurt).
Das ist Stand 2019:
Weltweit ist die Durchschnittstemperatur bereits um etwa 1 °C angestiegen (relativ zu 1850–1900) (IPCC 2013, 2018). Rund die Hälfte des Anstiegs erfolgte in den letzten 30 Jahren (NASA 2018, IPCC 2014).
Weltweit waren die Jahre 2015, 2016, 2017 und 2018 die heißesten Jahre seit Beginn der Wetteraufzeichnungen (NASA, 2019).
Bereits mit der aktuellen Erwärmung sind wir in vielen Regionen mit häufigeren und stärkeren Extremwetterereignissen und deren Folgen wie Hitzewellen, Dürren, Waldbränden und Starkniederschlägen konfrontiert (zum Beispiel IPCC 2012, 2013, 2018, National Academies of Sciences, Engineering, and Medicine 2016).
Der Klimawandel verursacht durch die Dürre und Zuwachs an Borkenkäfer Waldsterben.
Weitere langfristige Folgen sind >>hier nachzulesen.
Und das Hoch "Ulla"?? >> Ulla ist der heißeste Juni seit Beginn der Aufzeichnungen! 
Die Kipp-Punkte werden überschritten: Weltklima auf der Kippe.
–> Werden Sie aktiv gegen die Klimakatastrophe!
–> z.B. bei den >> Parents4Future
links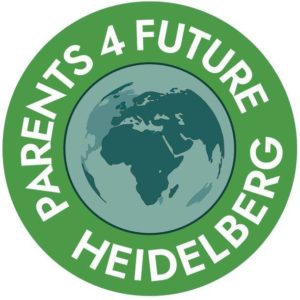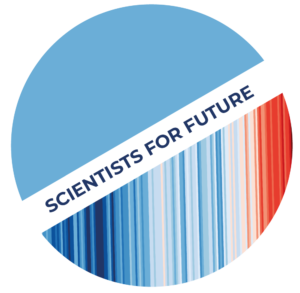 >> blog posts
>> back to home
—
High Ulla and climate change
That was in 2007
Since 1850 (the beginning of industrialization), the previous global temperature increase has been 0.7 ° C with regional differences (in Germany 1 ° C); since 1850, alpine glaciers have shrunk by 50% of their previous size. 2003 was the hottest summer since 1761; the heatwave in 2003 caused up to 35,000 deaths in Europe and caused costs of around 11 billion euros. Winter 2006/7 was the warmest winter since 1761 (data sources: Institute of Meteorology, FU Berlin, Institute of Geosciences Univ. Frankfurt).
This is status 2019:
The global average temperature has already risen by about 1 ° C (relative to 1850-1900) (IPCC 2013, 2018). Around half of the increase has occurred over the last 30 years (NASA 2018, IPCC 2014).
Worldwide, 2015, 2016, 2017 and 2018 were the hottest years since weather records began (NASA, 2019).
Already with the current warming we are confronted in many regions with more frequent and stronger extreme weather events and their consequences such as heat waves, droughts, forest fires and heavy precipitation (for example IPCC 2012, 2013, 2018, National Academies of Sciences, Engineering, and Medicine 2016).
Climate change is causing Waldsterben due to the drought and the increase in bark beetles.
More long-term consequences can be read at the scientists for future:
And the high "Ulla" ?? >> Ulla is the hottest June since records began!
The tipping points are exceeded: world climate on the edge.
-> Become active against the climate catastrophe!

-> e.g. at the links